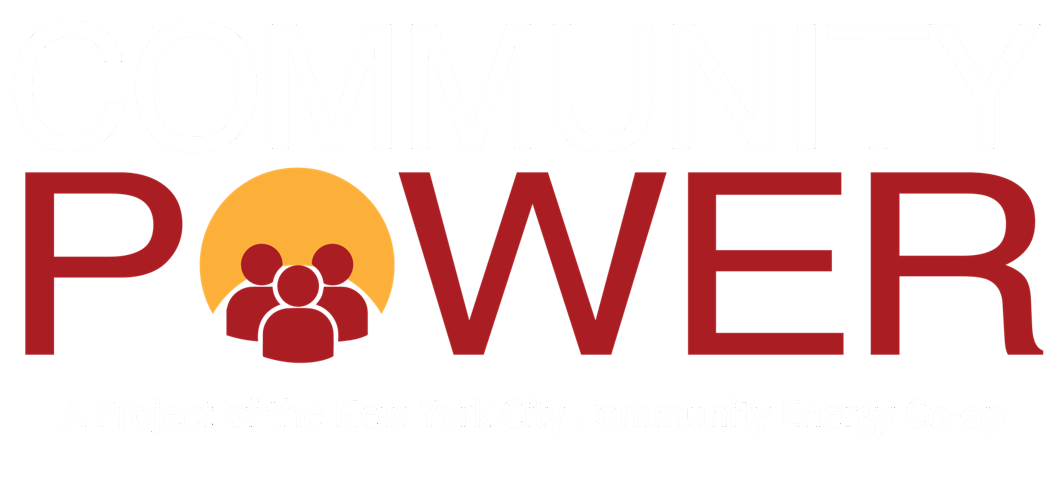 Lower electricity bills using solar power from your local community.
No sign up fees. Guaranteed savings. No installation needed.
Haz click aqui para ver esta pagina en español.
Community Power is a program that allows you to lower your bills with a solar energy system in your community.
No sign up fees or hidden costs.
Guaranteed monthly savings.
No installation required.
Get started today. Fill out the form below to check your eligibility.
---
---
Watch the video below to learn more!
---
Community Power Benefits: Lower your energy bills while supporting clean energy in your community
Lower monthly energy costs

Save on average of $8-$10 per month on your energy expenses. That's about $120 a year!
* Savings depend on how much energy your panels generate, but is always 20% of the bill credit

NYC Community Energy Co-op Membership

Membership in the cooperative grants a vote in future project decisions and NYC CEC initiatives funded by the cooperative.

Customer-friendly terms

Community Power is designed to provide guaranteed savings and there is no upfront cost to participate.

Support local solar energy projects

The solar energy systems will be installed on three NYCHA developments, Carver Houses in East Harlem, and Glenwood and Kingsborough Houses in Central Brooklyn.

Workforce development opportunities

The project will provide job training and employment opportunities for NYCHA residents.