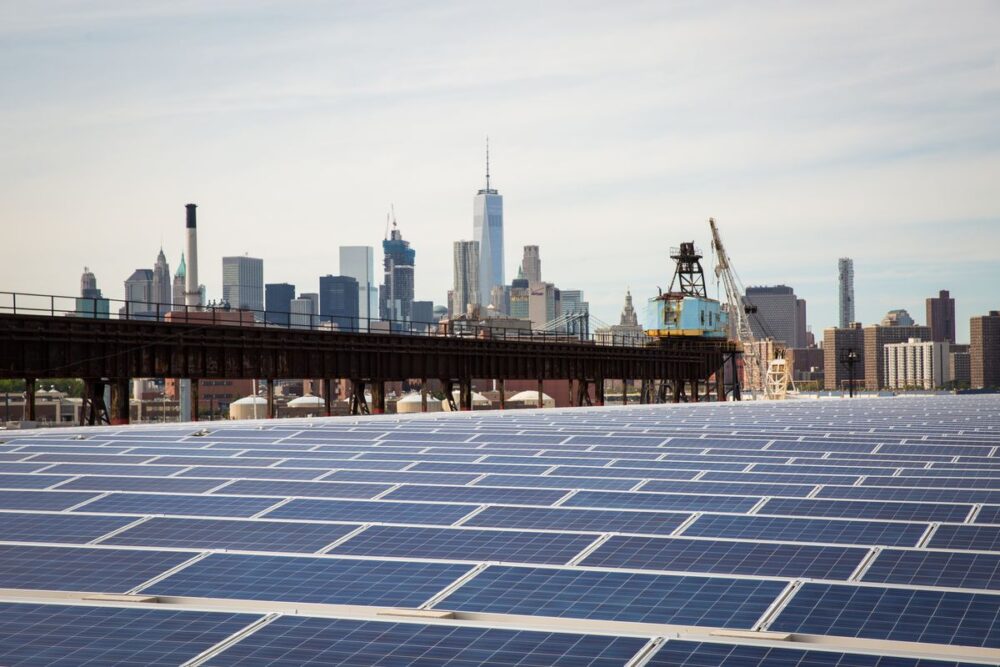 Project Details slider
HOW COMMUNITY POWER WORKS
THE PROJECT IS FULL. JOIN OUR STANDY LIST BELOW TO BE CONTACTED IF SPOTS OPEN UP.
New to community solar projects?
Here's how community solar saves you money.
1. SOLAR PANELS ARE INSTALLED IN YOUR COMMUNITY
Community Power will install solar energy systems on the roofs of New Your City Housing Authority buildings in your neighborhood.
2. YOU JOIN THE COMMUNITY SOLAR COOPERATIVE
Sign up with the NYC Community Energy Cooperative at communitypower.nyc or call one of our representatives at 646.481.7519. We will check your eligibility, send you a participation agreement, and reserve your spot.
3. THE SOLAR PANELS PRODUCE ENERGY
Each month, the solar panels will produce energy. Since you are participating in the program, part of the energy is yours. The energy then gets converted to dollars and appears on your Con Edison bill as a credit or "adjustment".
4. YOU PAY A DISCOUNTED CON EDISON BILL
Every month, you receive a Con Edison bill showing your adjustment.
* During sunnier months, you will receive more credits than on less sunny months because more sunlight = more solar energy!
5. YOU PAY A MONTHLY SOLAR SUBSCRIPTION
You keep 20% of your adjustment and give 80% to the cooperative to pay for project operations and to run the cooperative.
6. YOU SAVE MONEY ON YOUR ELECTRIC BILL
Even though you receive two bills, you will save on average $10 per month on your energy expenses.
* Savings depend on how much energy your panels generate, but is always 20% of the bill credit.
Cooperative Ownership
Membership in the cooperative grants a vote in future project decisions and NYC CEC initiatives funded by the cooperative. Participation in meetings and votes is highly encouraged but not required. Members are not expected to raise additional capital for the co-op.
The NYC Community Energy Cooperative is one of Co-op Power's regional community energy cooperatives.