Community Solar Coming to Central Brooklyn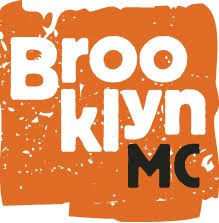 Con Edison is a sponsoring partner of Community Power, a program where low-to-moderate income households in New York City save money on their electric bills with community solar.  Brooklyn Movement Center (BMC) is proud to bring this opportunity to Central Brooklyn.  BMC is a Black-led, multi-issue, community determination organizing group is based in Central Brooklyn.  Community resiliency, just transition, environmental justice, fair housing and anti-displacement are among the issues that BMC centers in its work. Visit BMC's website at brooklynmovementcenter.org
Through a partnership with NYCHA, the Community Power solar installations will be built on the roof of three NYCHA developments, including the Kingsborough campus in Bed-Stuy and Glenwood in Canarsie.
If you live in income restricted housing in Central Brooklyn, and pay your own Con Edison bill, you may be eligible to participate in the Community Power solar project. If you're interested in joining the project, please fill out the form below, and we will confirm your eligibility.
Interested? Check your eligibility below.