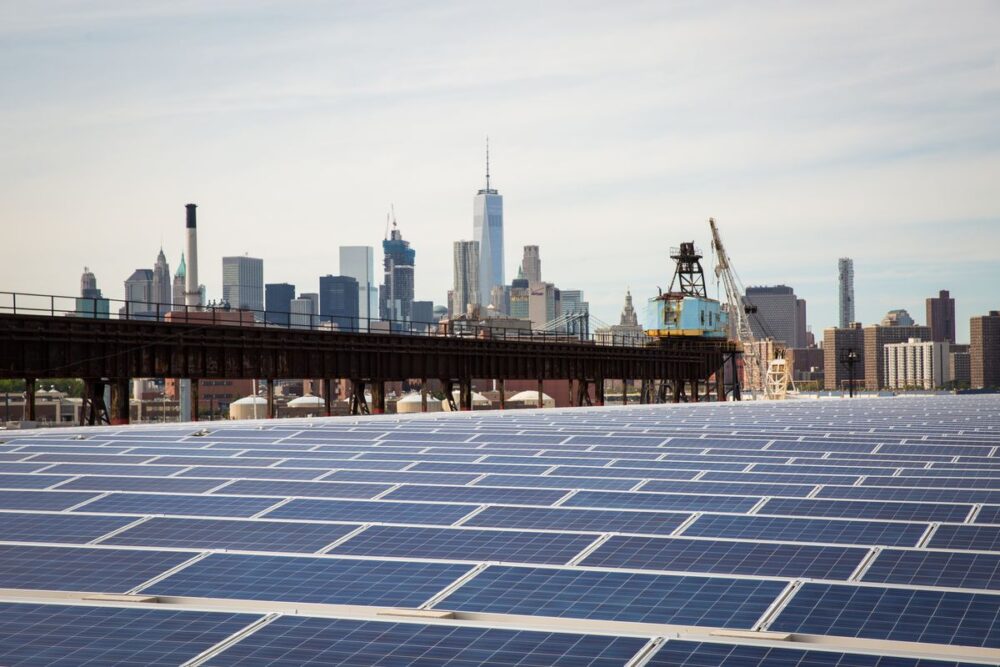 What is Community Power?
Community Power is a community solar project for low- and moderate-income residents of New York City. Participants can save over $120 a year on their electricity costs with solar energy from their local community. You don't have to install anything on your property; bill credits are automatically applied to your Con Edison bill each month.
Plus, By enrolling in the project, you will receive complimentary membership in the NYC Community Energy Co-op and receive even more benefits!
---
How does it work?
Sign up and get matched with a solar project in your area.
Get a Credit on your Con Edison bill from the solar project each month
Keep part of the credit, pay the rest to the project, and save up to 20%.
Get started today. Fill out the form below to check your eligibility.
---
FAQ's
How do I save money with Community Power?
The portion of the solar energy produced will be converted to dollars and appear as a credit or an "adjustment" on your Con Edison bill. You'll pay 80% of this credit adjustment to NYC CEC  so the NYC CEC can pay for daily business operation and run the cooperative. You'll keep 20% of this credit adjustment to decrease your Con Edison bill. The 20% is a fixed amount – so you'll always save money and there is no upfront cost to participate.
---
Why should I sign up?
Community Focus.

Community Power is exclusively available to 350 low-to-moderate income households in Upper Manhattan and Central Brooklyn.

Energy Savings.

Participants will save, on average, $10 a month on their Con Edison bill.

NYC Community Energy Co-op.

All

 participants of this project automatically become member of NYC CEC. Membership in the cooperative grants a vote in future project decisions and NYC CEC initiatives funded by the cooperative.

Local, Clean Energy.

Projects are located on NYCHA campuses in East Harlem and Central Brooklyn. NYCHA residents in or near these developments will be trained and hired to install the solar systems.

---

Where are the solar energy systems located?


Through our partnership with NYCHA,  the solar installations will be built on the roof of three NYCHA developments: Carver, Glenwood, and Kingsborough.
---
Who's behind Community Power?
The project team includes non-profits Solar One, WE ACT for Environmental Justice, the Brooklyn Movement Center, and Green City Force, along with a consumer-owned energy cooperative the New York City Energy Co-operative, solar installer Accord Power, and Con Edison is a project sponsor. See our About Our Partners page to learn more about the team.
---
Project Timeline & Updates

Accord Power has started solar installations at Glenwood

WE ACT and BMC are holding virtual workshops – visit the homepage to sign up!